Introduction
If you're an avid traveler, you may have a serious infatuation with oceans, beaches, and mountains. Well, if you haven't yet visited Cox's Bazar, the longest beach in the world, it's something that would certainly quench your traveling thirst to the fullest.
Coming with a staggering 75 miles of beach, this is by far one of the best spots you can visit to get a taste of natural beauty and a rich understanding of culture.
In my guide, I will try to look at all the reasons why you should plan your next trip to this location without further ado.
---
Cox's Bazar the Longest Beach in the World
I planned our guide in a detailed manner and divided the different segments related to the topic to get a realistic comprehension. Let's find out more about it.
About Longest Sea Beach
As already mentioned, Coxs Bazar holds the record of being the longest sea beach without any interruption whatsoever. So, if you're someone who loves to drive beside the sea for hours and hours on, that's exactly the place you must visit because you'd be getting an astounding 75 miles of coastline, which is technically not possible in any place around the globe.
The average width of the beach on high tide is around 650-660 feet. On the other hand, it increases to 1300-1400 in low tides, giving you a breathtaking view of the Bay of Bengal and the small fishing boats in the distance, which work throughout the day and night.
Best Place in Cox's Bazar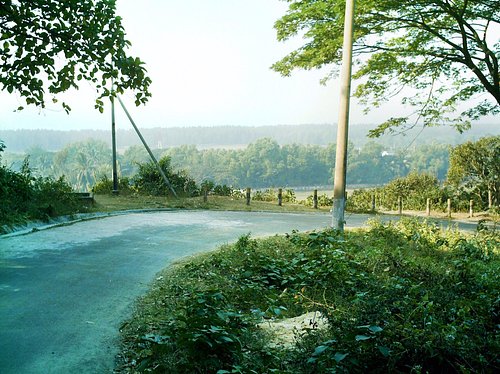 Where would you actually want to go in Cox's Bazar? That's a question you may want to ask if you're an international traveler and don't have much of an idea about the area. Let's walk you through some of the must-visit areas in Cox's Bazar.
Before starting this wonderful trip, I recommend that you pack your travel accessories well. This is why you can use luggage for international travel!
Kolatoli Sea Beach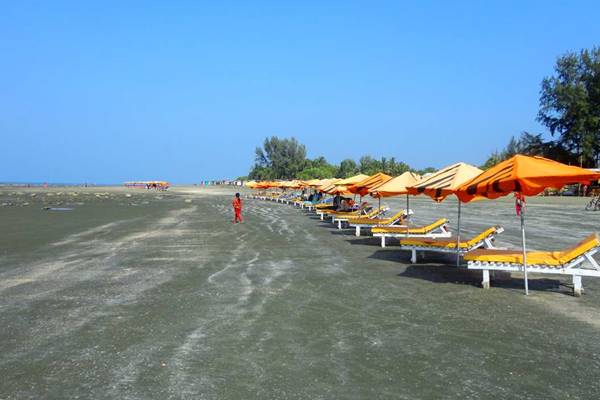 The most popular beach in Cox's Bazar is Kolatoli Beach. All the transport, buses or cars would drop you here. So, would you like this area or not?
For those who love to see an open sea bustling with people, crowds, chatter, laughter, Food, and all the attractions- Kolatoli Beach is where you land!
It has everything that a city would have, from premium-grade fast-food restaurants to Chinese cuisine and, most importantly, plenty of seafood.
Plus, it has all the big-shot hotels and the most iconic views. Filled with plenty of different attractions, Kolatoli Beach is for someone who loves the crowd and wants to have a taste of the local culture. Even if you're not the most open individual, I'd still suggest you have a look at this one, as this is what defines Cox's Bazar Beach.
Inani Beach
The further south you travel, you get bluer the water and the reduced crowd. For those who love to have a more reserved travel experience and love crowd-free areas, I'd recommend you to visit Inani Beach. It may take around 30 minutes by car from Kolatoli to reach Inani.
The main attraction of Inani is that it gives you a clear view of the sea. Unlike the Kolatoli beach, it's a lot more tranquil and noise-free. The crowd isn't that big either.
So, for special moments with your closest friends, visiting Inani is a must.
Besides, If you want to take pictures using your smartphone like this one, may use a Monocular Telescope for your Phone. Hopefully, your picture will be high resolution.
Marine Drive
If you want to experience the real sensation of what the longest sea beach feels like, there aren't any alternatives to having a long drive on Marine Drive. I personally had a direct trip on the Marine Drive from Kolatoli to the southernmost part of the region, known as Teknaf, bordering Myanmar's mountain ranges. It was one of the most pleasant touring experiences I ever had!
Your eyes won't get tired of watching the endless beauty of the sea. The sea looks different in different parts of the drive and doesn't feel too boring either. It'd be the nicest feeling if the trip is done in wet conditions!
Radiant Fish World
If you're a fish enthusiast and like to watch these beautiful species gliding through the water, you can pay a visit to the Radiant Fish World. It's one of the largest fish aquariums in the country and has many collections. The aquarium has been beautified with spectacular architectural designs inspired by the Aquaria KLCC in Malaysia.
---
Best Hotel in Cox's Bazar
Cox's Bazar houses some of the most premium-grade hotels you can experience. Here I'll talk about some of the leading hotels in Cox's Bazar.
Sayeman Beach Resort
Sayeman Beach Resort is undoubtedly one of the best resorts you can go for. From their personalized jet skis to surfboards, kayaks, and beach bikes, they have plenty of things to offer their guests.
On top of that, the rooms are tremendously well decorated and maintain international standards in all their activities.
If you don't like cheap, substandard motels with lower security, Sayeman Beach Resort is surely one of the options out there.
Royal Tulip
Royal Tulip is another highly modernized hotel you can go ahead with. It's located near the beach and provides you with spectacular views from the windows.
Furthermore, with premium-grade hotel services from rooftop pools to personalized space for recreation, Royal Tulip is undoubtedly a special hotel away from mediocrity.
Best Market
If you want to shop the local souvenirs and dried fish which are the exotic items of the region, you must find shopping areas that offer you so. Let's talk about the market that'd provide you with all the desired items you want at once.
The Burmese Market
Well, that's by far the best area you can go to get access to all the local goodies you want. It's quite unnatural for the traveler to visit a place and come back without anything that makes them remember the place.
The Burmese market is one such place where you'll find almost all the things you want. They're famously known as one of the biggest dried fish markets in the region. You'd find a dried version of almost all the fish you can name.
Apart from that, you'll also find tons and tons of souvenirs. Interestingly, you'd also find highly constructed footwear at an unbelievably cost-effective price range.
The market may not look all-fancy and architecturally sophisticated like the big malls you usually see. Instead, they're more like a local market and have a subtle taste of originality.
---
Other Activities Worth Mentioning
Apart from the mentioned areas, there are tons of different beach activities you must participate in, especially if you want to make the most out of your trip. Here are some of the key beach activities you can perform here.
Parasailing
Bangladesh has almost all the amenities if you're talking about beach tourism. One such incredible attraction among them is the parasailing capabilities. You get to parasail across the coastline, getting a spectacular view of the entire ocean.
That's something I'd always recommend tourists to do. You can get this opportunity at Darayanagar, close to Kolatoli beach, and you can get directions by asking your hotel staff.
Jet Ski Rides
Jet ski rides are one of the most basic elements a beach area offers. And Cox's Bazar is no different. In fact, you'd find almost all the things you'd want in a developed area. Jet skiing is available at almost all the beaches.
Surfing
If you're a surfer and love to dance with the waves, Cox's Bazar has plenty to offer you. You can find quality and easy surfing waves from April to October. If you're pro and want extreme surfing, May to September.
Despite the growing popularity of surfing in Bangladesh, you may not find this opportunity everywhere. You'd have to go to Green Beach to avail yourself of this attraction.
---
Factors Worth Considering While Visiting Cox's Bazar
Here are two factors which I'd like to talk about. Many blogs will talk about the endless attractions it offers, but they may forget to mention the two most important aspects: expenses and security. Let's have a brief look at these two areas.
Expense
The first thing that I'd like to mention is the charges you'd have to spend to have your desired holiday festivities. In general, Bangladesh is one of the cheapest countries one can visit. You can go to the popular country comparison site Countryeconomy.com, and you'll find Bangladesh in the lower part of the chart.
Drew Binsky, one of the leading vloggers on YouTube, has openly said that Bangladesh was by far the cheapest out of hundreds of countries he visited.
Well, the expenses in a tourist spot like Cox's Bazar would be a bit more than the regular cities. Yet compared to the international tourist spots, it should be pretty cost-effective on the whole.
Transportation and Food would be a lot cheaper than in most countries. However, some large-scale hotels may charge a bit too much. But on the whole, the expenses wouldn't hurt you, especially if you're out there in the off-season.
Security
Security has recently been prioritized and improved in recent times. Yet, it's better not to be wandering alone in isolated areas when it's dark. The daytime, however, is completely fine to venture to any place you like. One of the biggest issues I'd personally point out is water safety. NEVER, go too far out in the ocean. I, myself, had an unforgettable encounter.
If you're not a good swimmer, never go too much into the sea when it's high tide. You may feel tempted to see many people doing that, but attempting something like that can be fatal. If you end up going a bit too far into the sea at high tide, lifeguards may blow a whistle or two, and that's it.
A sudden gush of low tide will instantly get sand away from under your feet, and you'd have to swim against the severe pull of the ocean tide to get back to the shore. So, I'd say that water safety would need more improvement, and that's why I'd recommend you be highly cautious.
---
FAQs
Is Cox Bazar the longest beach in the world?
Yes. Cox's Bazar holds the record for being the longest sea beach globally.
Why is Cox's Bazar famous?
Cox's Bazar is famous because of its unbelievably long and uninterrupted beach.
What is Bangladesh famous for?
Bangladesh is famous for its biggest mangrove forest known as the Sundarbans and the longest sea beach called the Cox's Bazar Beach.
Why is Bangladesh a beautiful country?
The main element that makes Bangladesh stand out, in general, is its rivers. The country is filled with rivers, and as a result, the land is extremely fertile and rich in natural resources.
---
Final Thoughts
After a long and comprehensive guide on Cox's Bazar, I am at the end of our discussion. I have talked in detail about many of the relevant factors you must consider before packing your bags.
The location is outstanding and, without a shadow of a doubt, will give you an experience to remember for a long time. It's a highly versatile area to visit. You can come here alone and feel the sea and its loneliness by yourself. Plus, you can also travel with your family and make a memory together.
With outstanding tourist infrastructure, delicious seafood, spectacular sunrises, and sets, and breathtaking views of an endless sea, Cox's Bazar, the longest beach in the world, is something you must visit at least once in a lifetime.